What size mattress should I buy?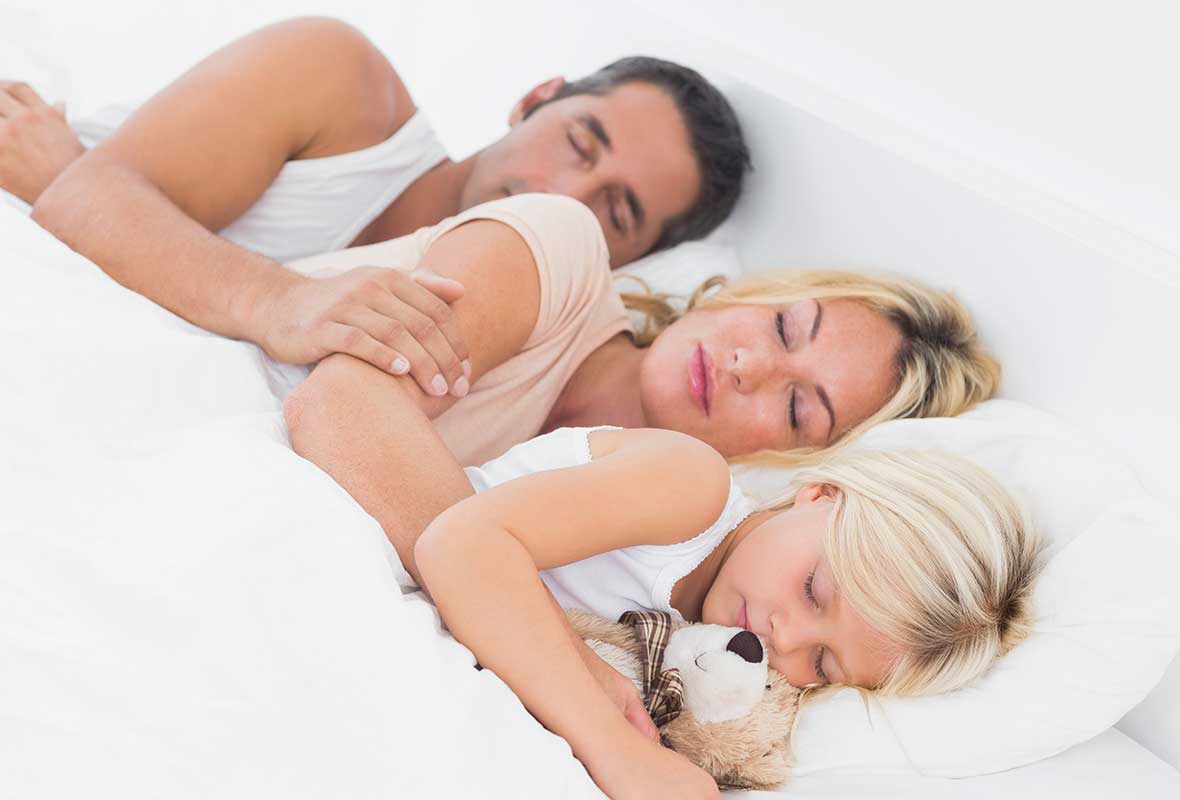 A deep, restorative night's sleep is becoming more and more necessary for our busy lives, but is becoming harder to achieve. For those who like a lot of space in bed or who share a bed with another, how do you find a bed that's big enough?
Temperature
If you sleep with a partner, a larger bed can help you both maintain your ideal individual sleeping temperature – particularly if one of you is a 'hot sleeper'. As soon as you create a bit of breathing room in bed, you may find that being too hot is no longer an issue. And if it gets too cold there's always snuggling, no matter how big the bed is.
Partner disturbance
A larger mattress can also minimise partner disturbance. If this is a factor, also look for a mattress that better isolates movement.
Comfort
It seems obvious, but a cramped space won't support your sleep. And while
living
on the edge may provide an adrenaline rush,
lying
on the edge is a sure-fire way to wake up tense and grumpy. Choose the mattress size that lets you both have your own space. And with a spring system which runs all the way to the edge of the mattress (like the
Sleepyhead Chiropractic range
), you'll be supported closer to the edge of the bed, and not feel like you're about to fall off.
Activities
Whatever you get up to in bed, it's good to have plenty of space to do it in. What a luxury to read the Sunday papers or watch a movie with the kids burrowing under the covers and a furry friend at the end. And if you'd like breakfast in bed more often, it makes sense to allow space for a nice big tray.
Sleepyhead mattress sizes
Single 92cm x 188cm: the perfect 'first real bed' for your child

Long Single 92cm x 203cm: great for teens

King Single 107cm x 203cm: for tall teens or an excellent spare bed for single adult guests

Trundler King Sing 107cmx203xm, Single 91x188cm: perfect for when the kids have friends over

Double 137cm x 188cm: a generous size for an adult

Queen 153cm x 203cm: really the minimum size to choose if you sleep with a partner

King 183cm x 203cm: plenty of room and length for an average size couple

Super King 203cm x 203cm: perfect if you have a large bedroom, and prefer more width than a King

California King 203cmx 203cm: Sleepyhead's widest bed
One last tip: If your bed resembles a war zone as you and your partner battle it out for the covers, consider selecting a larger top sheet, blanket and doona than your bed size. For instance, if you're in a King bed, choose Super king covers.