All about that base
We don't just make beds, we make a beautiful range of bedding accessories for that complete sleep solution.
Kitset Base
A unique easy to assemble base that comes in two boxes which can be purchased in store and taken home. Made with sustainable New Zealand pine slats.
FusionFlex Base
This base is made exclusively to pair with the Sanctuary range. FusionFlex comes with a layer of Dreamfoam for added comfort & support from the mattress right through to the FusionFlex base.
Trundler
A great space saver bed that allows for two individuals sleeping top and below or can pop up to sleep a couple. A great guest bed option or a sleep solution for your little one's first big kid bed.
SpaceBase
Rediscover your floor with our SpaceBase. This base is cleverly designed to fit 180L of storage underneath your bed which is then seamlessly hidden from view with raising side panels.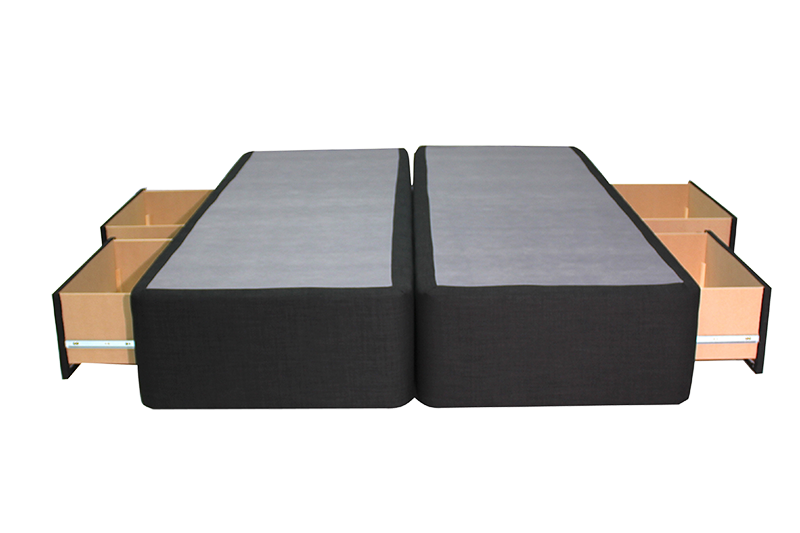 Drawer Base
Use your bed base for functionality as well as a handy storage option when bedroom space is limited. They are available in two, three and four drawer options.
Standard Platform Base
Our standard upholstered bases are made of sustainable New Zealand pine and come in a range of trend colours & fabrics. It comes with 150mm legs.
High Profile Base
We made a deeper sleep base for those who want a different look in their bedroom. It's made of upholstered fabrics available in 11 different colours to suit a variety of decors.
FIND A STOCKIST
Discover where to try & buy your dream bed.